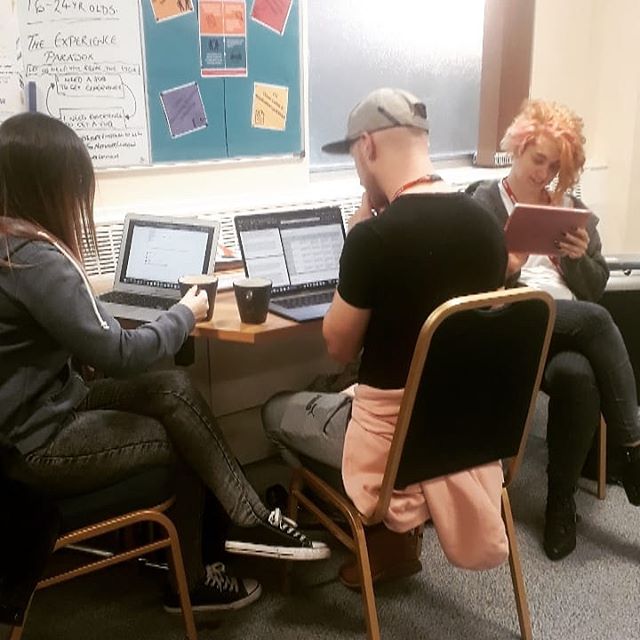 We provide person-centred, one-to-one support to young people in Lincoln to empower them to take the next steps. We have capacity now for much needed holistic support, as well as the practical things like CV writing.
We run multiple projects ourselves and are constantly looking at ways to expand and support more young people.
Young people need more support now than they ever have. Nationwide shifts in the labour market towards 'knowledge-based' or 'office-based' roles and away from manual ones, as well as a slow economy and the double edged sword of zero hour contracts, mean that making the transition between school and work is more difficult than it was 20 years ago, especially when compounded with the multiple personal barriers many of our clients face, like mental health, instability at home, social isolation etc.
We are here to reduce and remove these barriers, with the help and support of our wonderful partners.
How could we help you?
While we run multiple projects, the main part of our service is our Lincoln City Council funded Careers Advice and Support. Everyone who comes through our door will receive this, even if later they end up on our other projects!
What is this?
Basically, we'd invite you into the office to come and meet with Gabby for a one-to-one session.
If you're feeling nervous, you're more than welcome to bring someone along as moral support. If you can't make into the office, for whatever reason, we may be able to offer you support over the phone or email instead. However, bear in mind a face to face appointment is a great way for us to get to know you and get you job ready.
We'll chat and complete a quick assessment so we can find out a bit about your background, what you're up to now and what you would like to be doing. Don't worry if you have absolutely no idea, we specialise in helping you to figure things like that out!
From there we'll be able to tailor our support to you. We'll help with the practical stuff, like polishing your CV, interview prep etc. but we'll also help with other things too. For example, if you don't have great confidence, we can look at ways we could work on that. If you've got other things going on in your life, we will help you to find the right support and get you linked in with that.
We're not interested in just the "CV" version of you, we genuinely want to help you to get to a space in your life where you can realise your full potential.
Our support can be to whatever level you feel you need. We can give you information on training providers and send you on your way, or if you're feeling nervous about going through the door we could even meet you there so that you're not on your own!
This is what's great about being person-centred: we work with you, not at you.